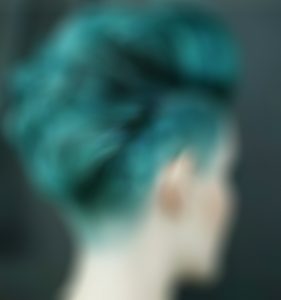 Via Marianne Bathoorn kwam ik onlangs in contact met de Palestijnse Amy. Haar verhaal raakte me en ik besloot een blog over haar situatie te schrijven. Amy is niet haar echte naam.
Amy is 27 jaar oud, moslima en lesbisch. Haar familie heeft hier op zijn zachtst gezegd erg veel moeite mee. Ze schrijft op internet: "My journey has been a long one. When my mother first found me with a girl, I was physically abused. I have since tried to hide and suppress my sexuality but this has only caused me to become more depressed and I have considered ending my life a number of times. I came out to my family and am suffering severe emotional abuse because of that. My family also want to send me to a doctor to try to 'cure' me and marry me off to a man. I even considered marrying a gay guy from Palestine, but that added even more threats n terror to my life. People keep hitting me in the face."
In een chat gesprek die ik met haar had verteld ze over haar twee dromen:
"I have two dreams in my life. One is 16 years old, which is to see Britney Spears performing infront of me… her songs and story saved me from killing myself many times… The second one is to meet my Rina before I die."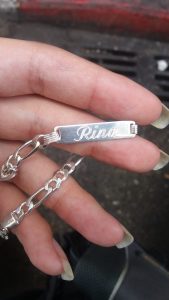 Rina is haar grote liefde. Hun relatie begon op 25 oktober 2016. Ze woont in Engeland. Amy en Rina hebben elkaar nooit ontmoet maar spraken dagelijks via een video-chat. Rina gaf Amy hoop en support. De relatie bestaat niet meer maar Rina blijft erg belangrijk voor Amy. Sterker nog – het vooruitzicht Rina ooit in het echt te ontmoeten weerhoudt haar ervan een einde aan haar leven te maken.
"Even if shes not mine now but am grateful that she could make me feel so safe and strong with all the bad dark things in my life."
Amy woont nog in Palestina maar wil daar heel graag vandaan. Omdat de kans op asiel in Engeland of Nederland erg klein is (*) wil ze kijken of ze kan studeren in Engeland via een studievisum. Daarvoor heeft ze veel geld nodig. Ze probeert met het ontwerpen van logo's het bij elkaar te schrapen.
Je kunt Amy helpen haar droom werkelijkheid te laten worden door geld over te maken via deze crowdfunding-link: https://www.gofundme.com/63wgw-in-need-for-help. Alvast erg bedankt.
En als je een logo nodig hebt – stuur mij een email (obedbrinkman@riseup.net) en dan vraag ik haar er een voor je te ontwerpen.
Obed
(*) ps ik ben ondertussen in nederland op onderzoek of er niet toch een mogelijkheid zou zijn voor haar om asiel aan te vragen.