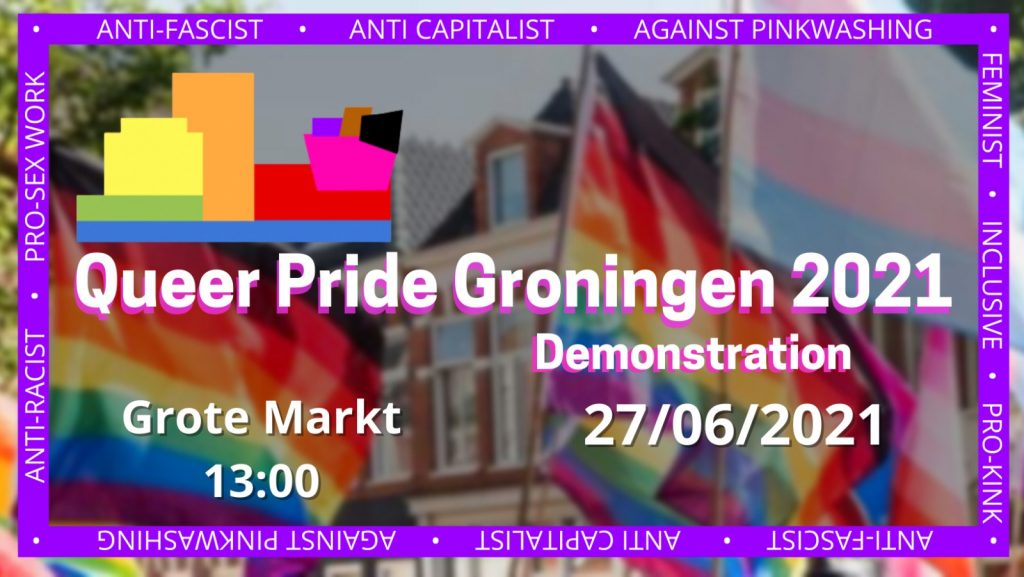 On June 27th the Queer Pride Groningen 2021 took place on the Grote Markt in Groningen. After a year-and-a-half of staying at home, people were ready to demonstrate to the world that we are still here and will continue to fight for the liberation of LGBTQIA+ folks across the globe.
The official event states "The reason that we are hosting this Queer Pride is because…
💟 … we are unsatisfied with the way that many Prides around the country are organized…
💟 … Often, this is to the detriment of marginalized groups within the LGBTQIA+ community, such as trans people, queer and trans people of colour, and so on – and instead, focused on a cisheteronormative white audience."
I helped out with stage and sound. And captured the speeches on video. You can watch it under these words.
Obed